Store Hours
Tuesday - Saturday 9:30-4:30pm
231-548-2700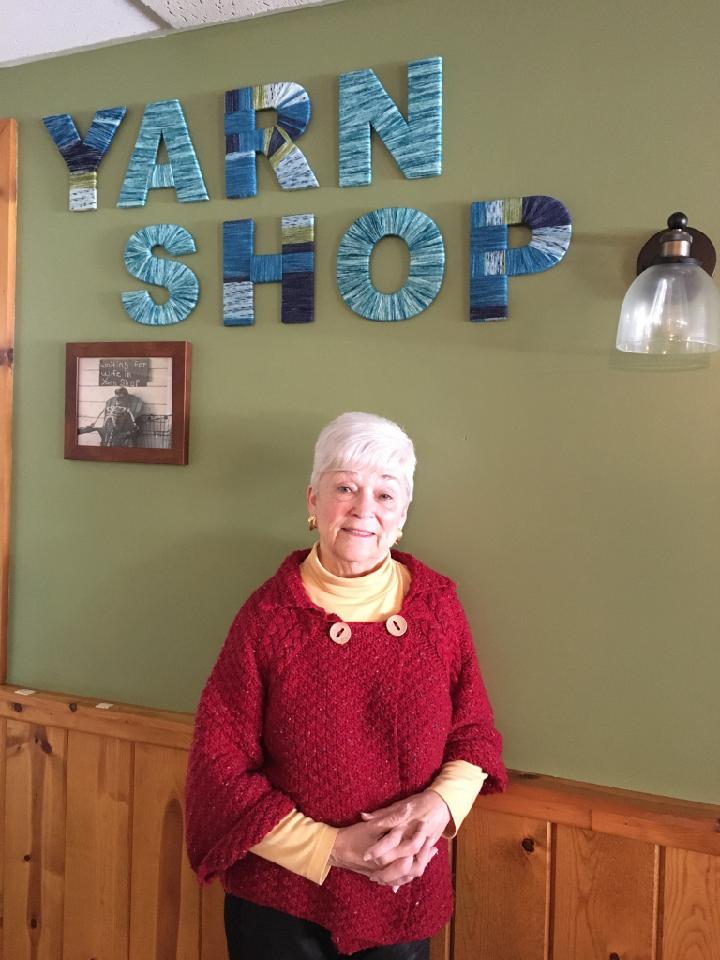 The Dutch Oven Yarn Shop will be closed on September 20th-September 30th as I will be in Maine onboard a Schooner. I have never been on a sailboat. I am so excited!! To top it all off Casapinka, a knitting designer, will be onboard!! I will tell you all about it when I return. Thank you for your contintued support.
The Dutch Oven Yarn Shop has been around for over 50 years. When you come in you can feel the rich tradition of knitting: thousands of skeins of yarn fill the shelves, and you'll always see someone clicking her needles in the cozy sitting area.
Drop your family off at the attached Dutch Oven Bakery and come on in! You can browse through our extensive collection of patterns or rifle through the many sample knits we have on display; you will always be able to find a great project here!
Ask any question you like; we love to help knitters!
Store Hours -
Tuesday thru Saturday
9:30-4:30pm